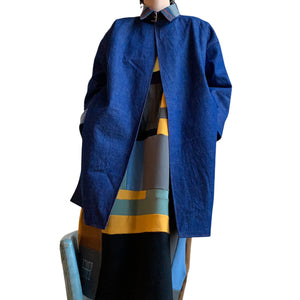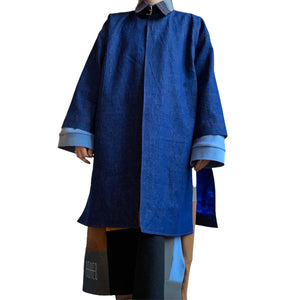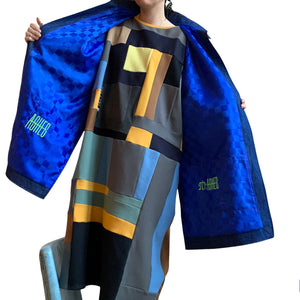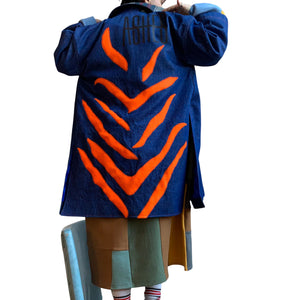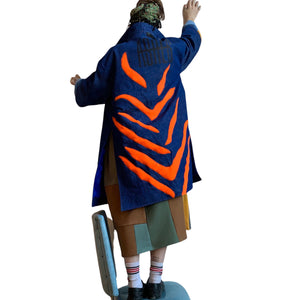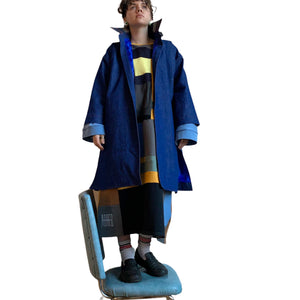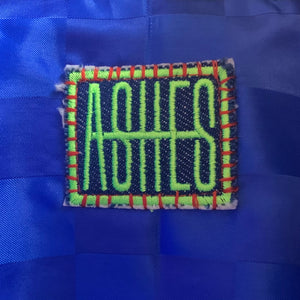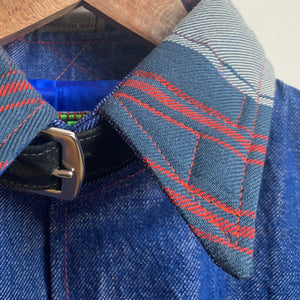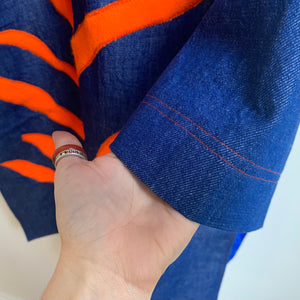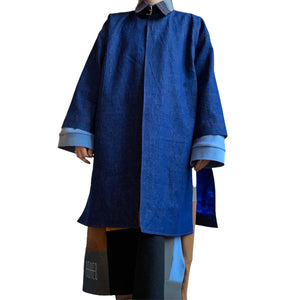 Ashes
ACID ZEBRA DENIM JACKET - 1/1 - UP TO XL
Acid Zebra Denim Jacket 
Indigo denim with fluorescent orange wool stitched on material to creat a zebra pattern.
vinyl print of ASHES in black on upper side of jacket back.
plaid wool colour upcycled from a kilt.
Buckle closure at neck with leather.
Lined with a royal blue check fabric. Inside pockets. Embroidered in Acid Green with "Ashes to: Ashes"
Side seams are open so you can still comfortably place your hands in your jeans / any other pocketed item your wearing.
Boxy fit up to size Large confortable 
Completely one of a kind by Ashes 
Dimensions laying flat :
Shoulder to hem 38" 
Across shoulders 24"
Underarm to sleeve hem 14"