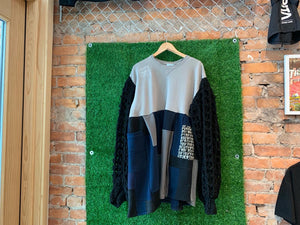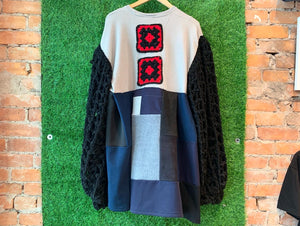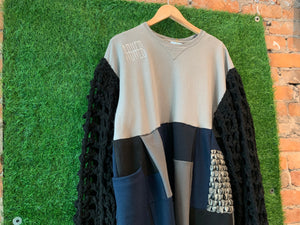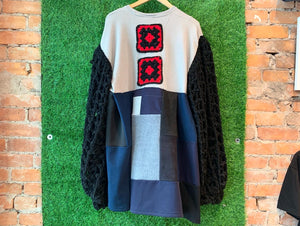 ASHES
CHUNKY CROCHET SWEATER DRESS
SQUARED AWAY SWEATER DRESS
Super chunky crocheted sleeves. SQUARED AWAY base with one side pocket and pleated at waist. ASHES embroidery on front in steel grey with crochet patchwork squares on back.
Size medium but can fit up to size large as the sleeves are quite free size along with skirt.
 All made in flow state with upcycled materials. A combination of knit materials with a cotton / polyester mix. Completely one of a kind and unique.
Fits MEDIUM ISH
1/1
with love ,
ASHES