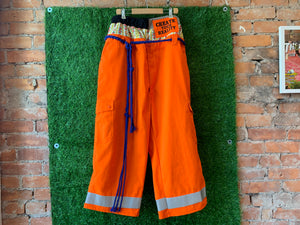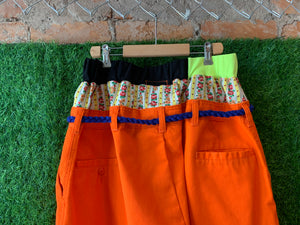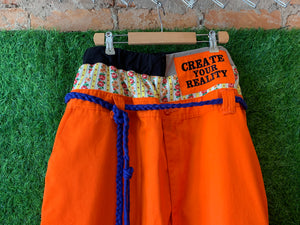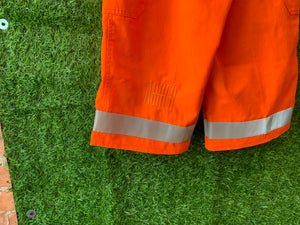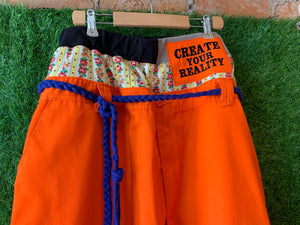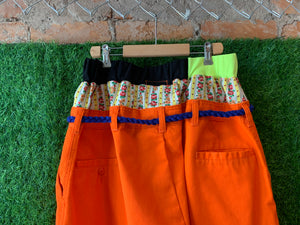 ASHES
CREATE YOUR REALITY PANTS - 32-36" elastic WAIST
One of a kind 
Modified fluorescent orange construction pants.
CREATE YOUR REALITY embroidery along with knit stretch waistband for a comfortable fit. Vintage floral fabric decorating around waste.
Royal blue braided rope belt.
ASHES embroidered on back leg in coordinating citrus shade.
All materials rescued and upcycled into a wonderful , magical one of a kind pair of pants. 
Waist (stretch) with elastic 32-36"
Inseam 22"
Outseam 37.5"
Hem 22" around.
Enjoy,
ASHES