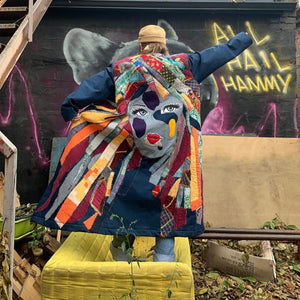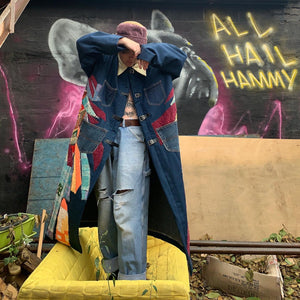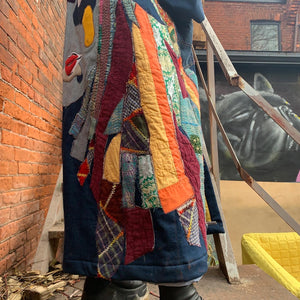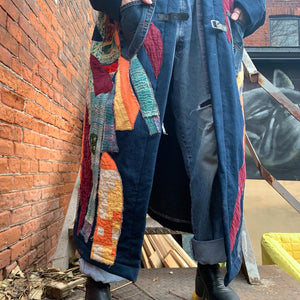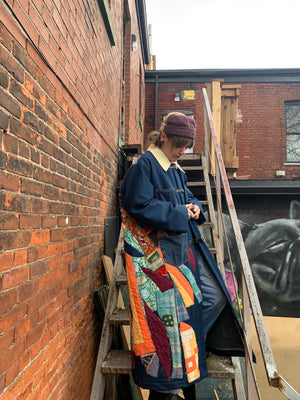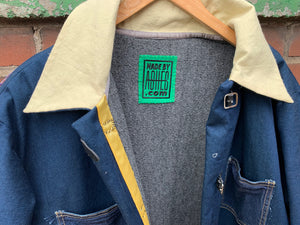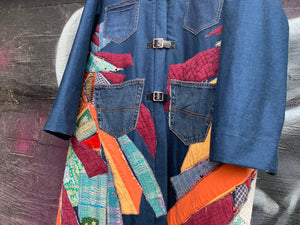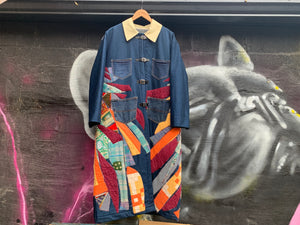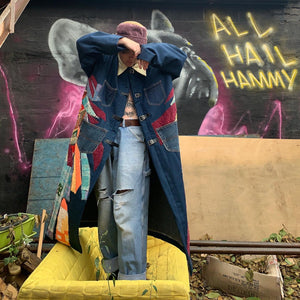 ASHES
DIVINE FEMININE DENIM JACKET - ONE OF A KIND
Denim full length jacket.
Female imagery wraps around entire piece. Created with upcycled and rescued quilt pieces. Eyes and features machine embroidered with remainder free motion stitched by Ash.
Kilt buckles for front closure. Inside body lined with upcycled and warm grey acrylic blanket. 


Hand stitch detailing of buckles and inside ribbon detailing. 


One of a kind. 
size M/L
Underarm to underarm 27.5"
Shoulder to hem 50.5"
underarm to cuff 18.25"
across shoulders 22"