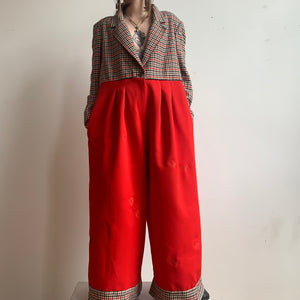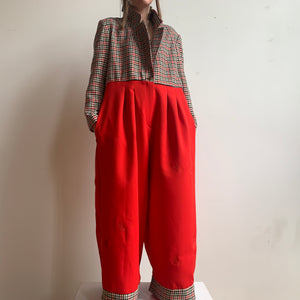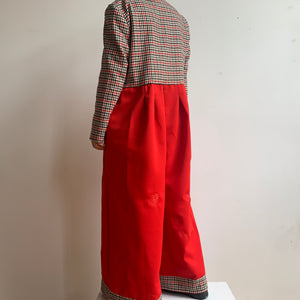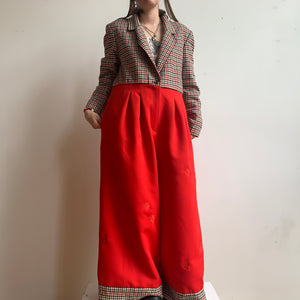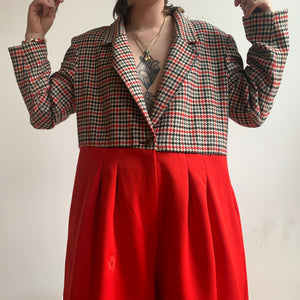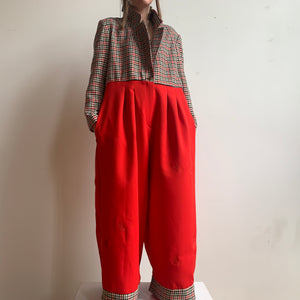 1/1 
All made from upcycled materials.
Red check blazer original tagged at size 10. Shoulder pads removed for softer look.
Bottom of jumpsuit made from a tablecloth with embroidered flowers embroidered sporadically through to hide the wine stains from a fun evening of joyous laughter.
One button at front with fly zipper for easy jumping in and out.
Completely one of a kind.
Shoulder to waist 16"
Waist to hem 38.5"
Inseam on pants 24.5"
Underarm to underarm 21.5"
Underarm to sleeve hem 15.5"


Made with love,
ASH