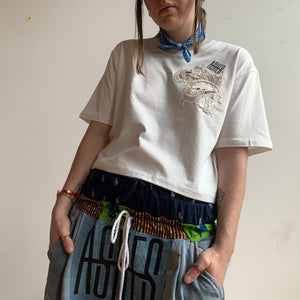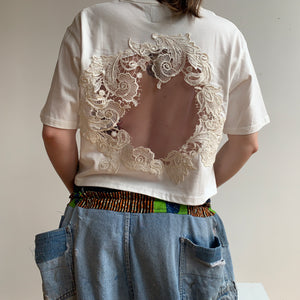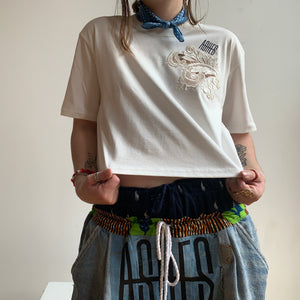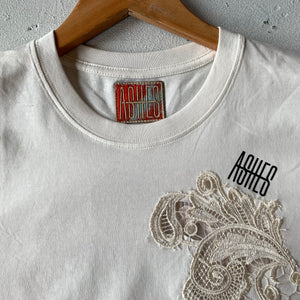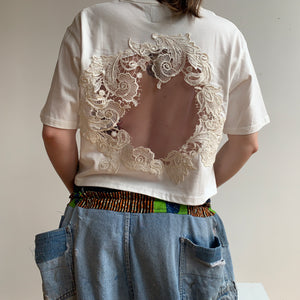 ASHES
LACE DREAMS - MEDIUM - CROPPED TSHIRT
100% Cotton Tshirt
Cropped and Printed with ASHES logo.
Lace details stitched on front and back with lavender mesh back.
perfect piece for everyday wear.
Size Medium
Ingredients:
T saved from landfill as it was misprinted / passed to ASHES for repurposing.
Prints cut out and replaced with lace remnants from a bridal designer.
Mesh remnants from a costume made for a film.