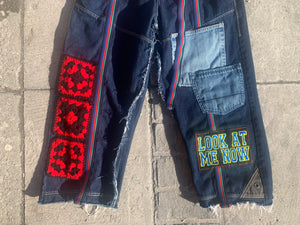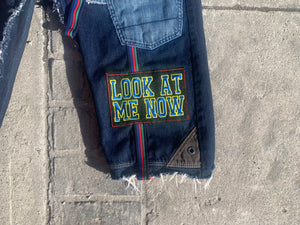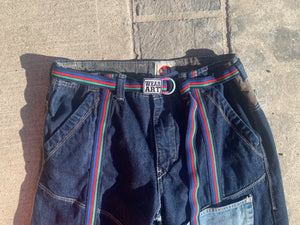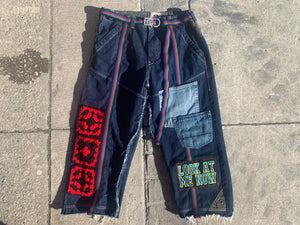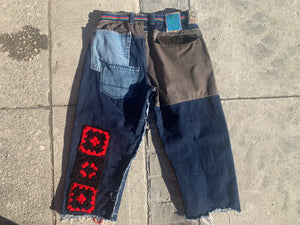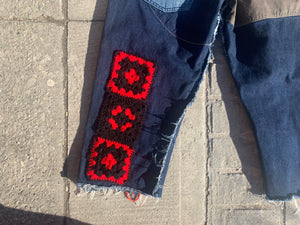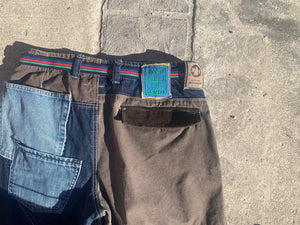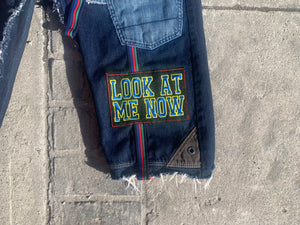 ASHES
LOOK AT ME NOW DENIM PANTS - 38" WAIST
One of a kind 
Denim upcycle and reworked painter pants.
Mixture of denim , crocheted squares and embroidered patches. Appreciating the raw and fraying denim.
All materials saved from landfill and turned into a wonderful , magical one of a kind pair of pants. 
Waist 38"
Inseam 23"
Hem 20" around.
Elastic WEAR ART belt included. 


NOTE * These were made for the FALL 22' collection. Worn by ASHES and modified along the way. Natural wear with upcycled goods. 
Enjoy,
ASHES