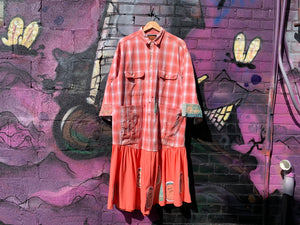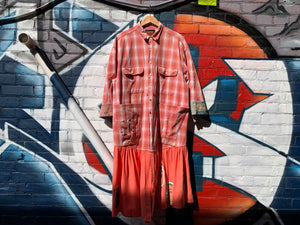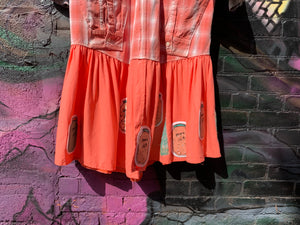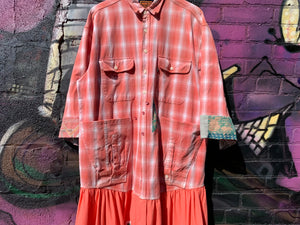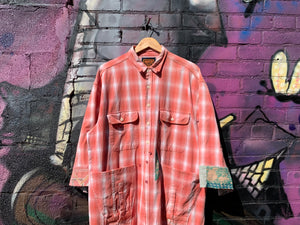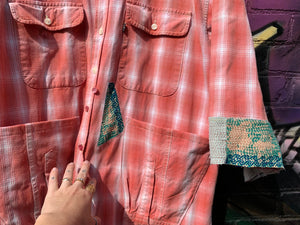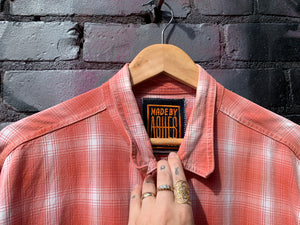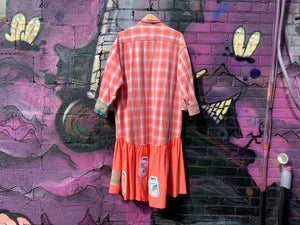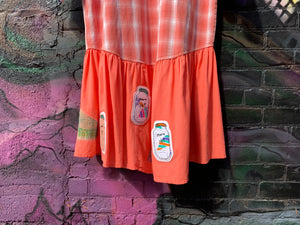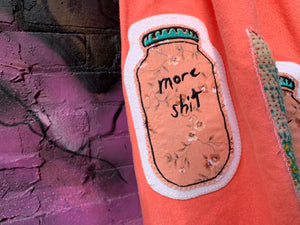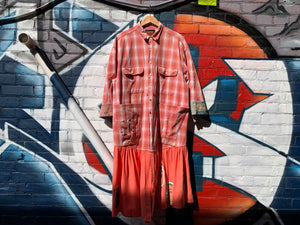 ASHES
ON HOLD *** MORE SHIT - fits up to XL
1:1
 Fits up to XL comfortably
Upcycled button up LEVI'S shirt modified with Kantha quilt scraps adorning the hem body and sleeve. Sleeves are left raw with straight stitch to naturally fray with time. 
Wear as a dress , overcoat. Whatever you feel.
MORE SHIT patches throughout base. These initially stemmed from a jar I found that had this written on. It was collecting all the bits from a kitchen in the wilderness. I felt it had meaning to life in how we just throw what we don't want away or in a corner. I also find it ironic to make as a textile artist working within the ideas of sustainability. I grapple with the concept as to be SUSTAINABLE we need to remove CAPITALISM. Which means LESS SHIT not more ? Anyway, remember , fix your clothes. 
Unique and one of a kind. Upcycled textiles to create more circles.
Across shoulders 23"
Shoulder to hem 46"
Underarm to underarm 27"
Neck to sleeve hem 27"