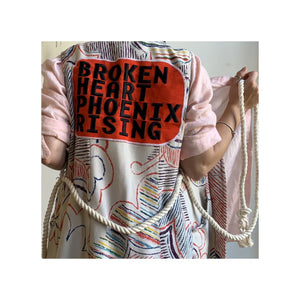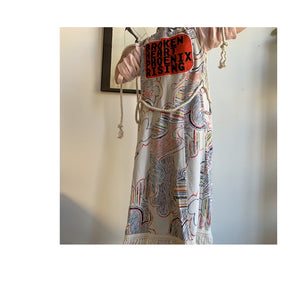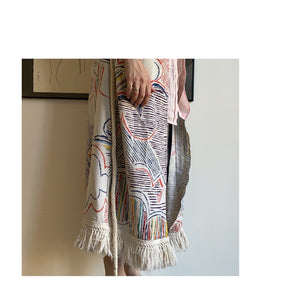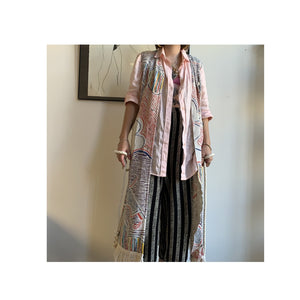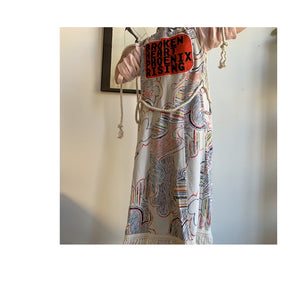 Ashes
Vintage PATCHED vest
Another piece that use to be part of my daily wear.
Time to pass it on to the next human.
Super fantastic vest with fringe detailing at bottom. 
Comes with cotton rope to tie at waist if you so feel.
Original patch , stitched down.
" Broken heart phoenix rising "
Slight wear to this piece as it is vintage.
Enjoy!